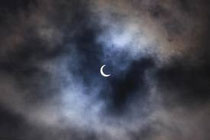 Starting out the summer with an eclipse....kinda goes with the whole "spaces in between" concept I've been stuck on. 
I just got home from a week away from my family and studio and it has paralyzed me creatively. The dust needs to settle before I can proceed. Summer plan:
I'm looking forward to doing the Kelly Thomas silverpoint drawing (Fullerton, CA.)
Continue with the botanical record of my garden (watercolor.) 
Don't think too much.
Connecting, fundamentally, the negative spaces to the insane cross-hatch drawings (relationships between drawings or within drawings?)
Work, work, work
Looking forward to exploring intaglio in the fall. (repetition)